Christine Campbell - Director/CDTA Licentiate/Acrobatic Arts/Alixa Flexibility/PBT/PCT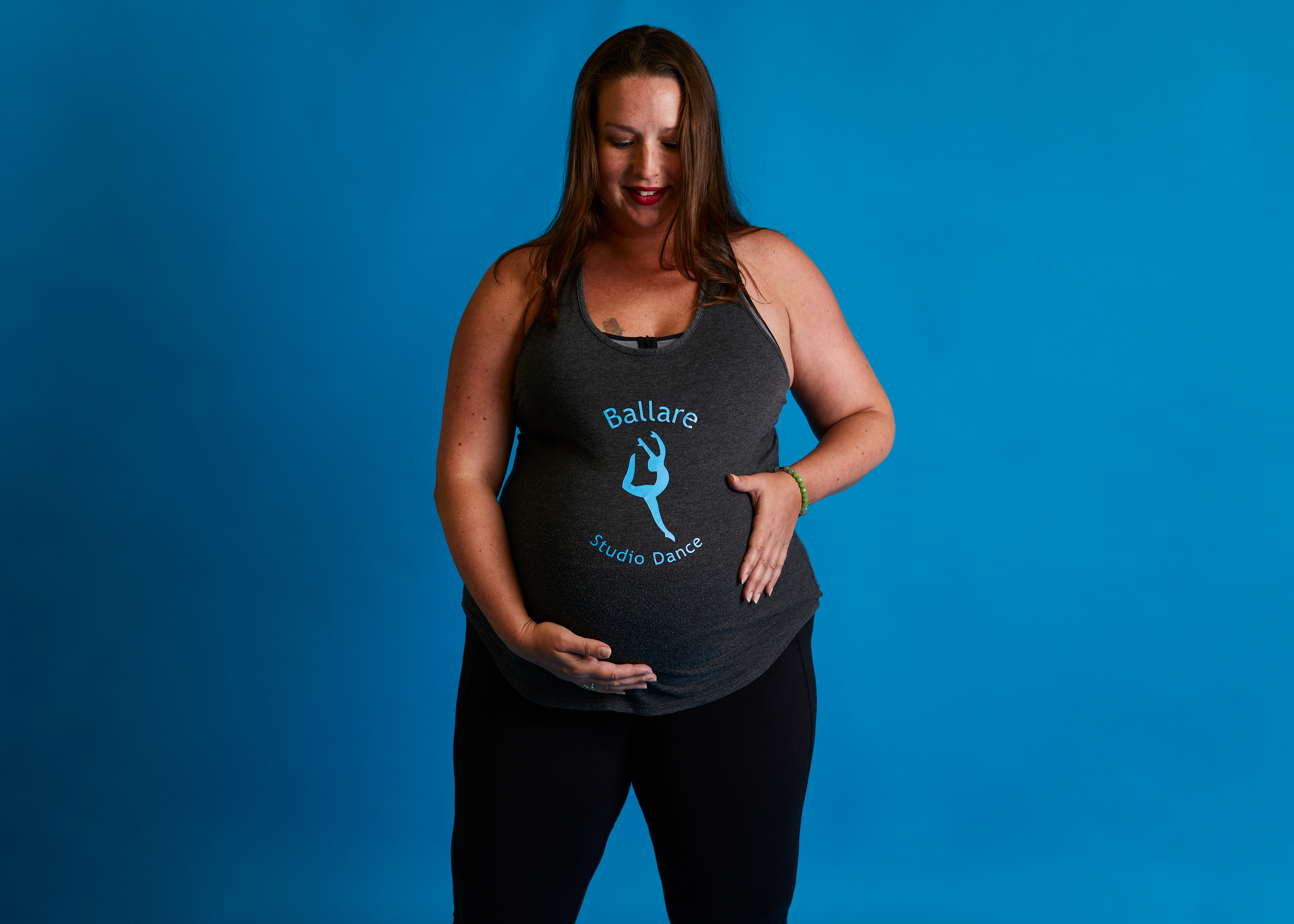 Christine began dancing ballet at the age of 3 and quickly developed her love of dance. From there she began adding classes in tap and jazz. By the time she reached her teens she was fully engrossed with a full range of disciplines including modern, lyrical, hip hop, and musical theatre.
Christine has been teaching dance throughout various dance studios in Southern Ontario since 1999, and has been running her own studio since the summer of 2008.
Students she has taught over the past fifteen years have received various recognitions such as, winning competitive overalls at Starbeat, Starcatchers, I Love Dance, Broadway Dreams, Kiwanis, Rhythm, Dance Canada, Ontario Dance Challenge, Bedazzled, Inspire, Kick It Up, Terpsichore/Dance Starz and Champions, and many choreography awards. Many of her students have also won the titles Jr. & Sr. Sweetheart/Hearthrob, along with numerous special awards and scholarships.
Christine also strongly believes in the importance of being an Exam based studio, and many of her students have successfully completed their Ballet, Jazz, and Tap exams, receiving the highest achievement of an Honours grade.
Many of the Ballare dancers have had the opportunity to perform in New York City, Los Angelas, Las Vegas, on Tiny Talent Time, in a Flash Mob, for the Hamilton Honey Badgers, and of course, be an opening act for the Blake McGrath Concert, here in Toronto, Ontario.
Christine is a Licentiate member of the Canadian Dance Teachers Association in Ballet, Tap, Jazz, and Associate member Modern. She also has her AAC1 membership with Acrobatic Arts, her Level Two with Alixa Flexibilty, and her Progressing Ballet & Contemporary Technique certification. Christine also has her International Dance Teaching Standards, Level One, and is a proud certified member with CLI studios in LA. Always continuing to educate herself, she has attended workshops and classes in Canada and the United States. Some choreographers Christine has worked with recently are Mia Michaels, Mandy Moore, Nick Lazzarini, Kenny Wormald, Teddy Forance, and Chaz Buzan. Christine also enjoys choreographing numbers in major productions and has worked on "A Night of Broadway" in Mississauga, ON, Keeping Time School of Dance "The Nutcracker" in Barrie, ON, Brantford Collegiate Institute's production of "Oklahoma", and Ballare Studio Dances recent productions of "Annie Jr.", "Fame Jr.", Ballare on Broadway", and "Disney's Cinderella Kids".
Christine is currently a member of the Professional Adjudicator's Alliance and A.C.E. , and continues her love of dance judging competitions.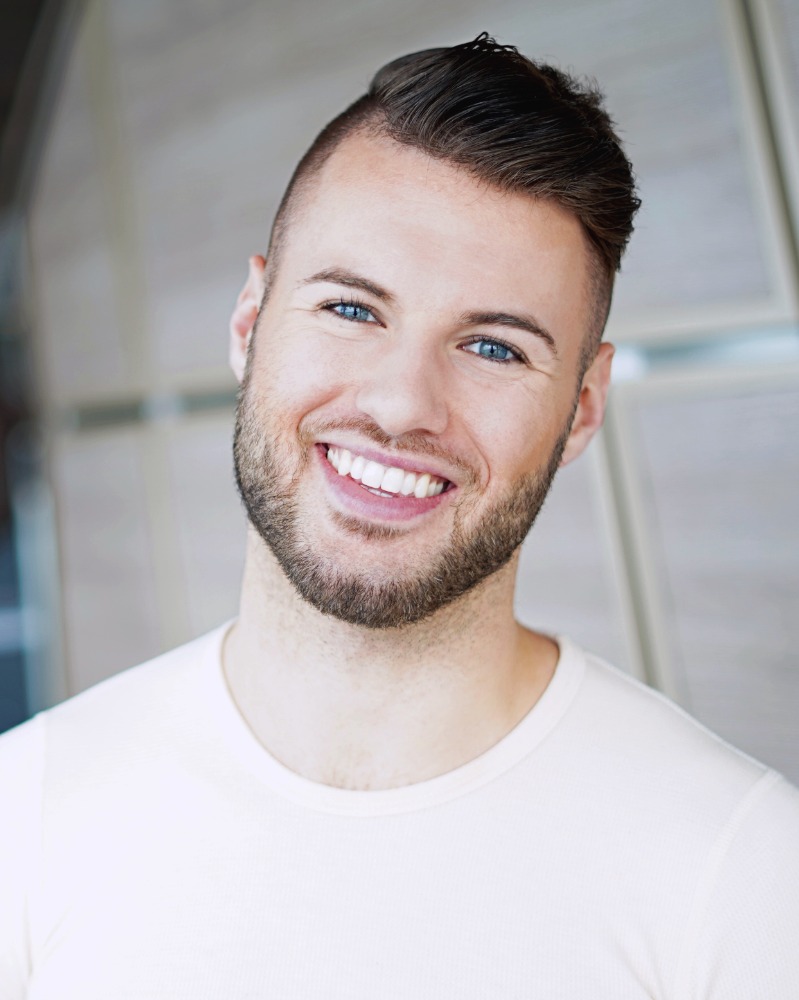 Jamie Trowbridge - Acro/Tumbling

Jamie Trowbridge is a Toronto-based dancer, teacher, and choreographer. He began his training under the direction of Ms. Lynda Yurkin in Acton, Ontario. He has trained and competed in various genres of dance including tap, jazz, ballet, acrobatics, contemporary, hip hop, and musical theatre, as well as partaken in major exams with the Royal Academy of Dance.
Following his years as a competitive dancer, Jamie was accepted to the Ryerson University Performance Dance Program under the direction of Vicky St. Denys, where he received a Bachelor of Fine Arts.

Following graduation, he was hired by Royal Caribbean International where he performed as a dancer, aerialist, acrobat, and aerial captain.
He is a member of the Professional Adjudicators Alliance under the direction of Mr. Robert Jensen and Mr. Scott Kufske. He is also a proud member of Acrobatic Arts, Aerial Arts and the Alixa Flexibility Method.
He has performed with other companies including Dublin Worldwide/Spirit Productions in the inaugural Cast of Carnival Extravaganza, choreographed by Tiger Martina (VEGAS! The show). He has also performed with corporate companies including Smart Car, Mercedes-Benz, TD Canada Bank, Prism Worldwide and Toronto Pride. His most recent accomplishment is with Royal Caribbean where he performed in Genvieve Copal & Moment Factory's STARWATER as a featured dancer and aerialist and working as aerial captain.
Jamie continues to share his passion for dance and performance by working with students of all ages. He has had the opportunity to teach and choreograph on students of all levels ranging from beginner to professional throughout the Greater Toronto Area. You can also find him teaching spinning classes at SPOKEHAUS in Toronto.
He is very excited to continue his own growth and education as a professional choreographer, teacher, mentor, and adjudicator!
Stacey Laity - Hip Hop/Tap
Stacey is a renowned teacher, choreographer and dancer. She has instructed dance for the past 14 years as well as previously being co-owner of a dance studio for 9 years.
She has accomplished several achievements in her competitive career such as winning several scholarships, many choreography award and entertainment awards. Stacey has instructed workshops with children of all ages and skills and has danced with local artists from Toronto; as well as learning from great choreographers from all around such as Toronto and LA. Stacey has also judged competitions helping children grow as dancers and has choreographed and instructed workshops for dance studios in many regions such as Hamilton, Caledonia, London and Stoney Creek.
Stacey's passion and creativity for dance has inspired both recreational and competitive students to strive to be the best dancers they can be. She continues to learn and is very excited to be a part of our team here at Ballare Studio Dance.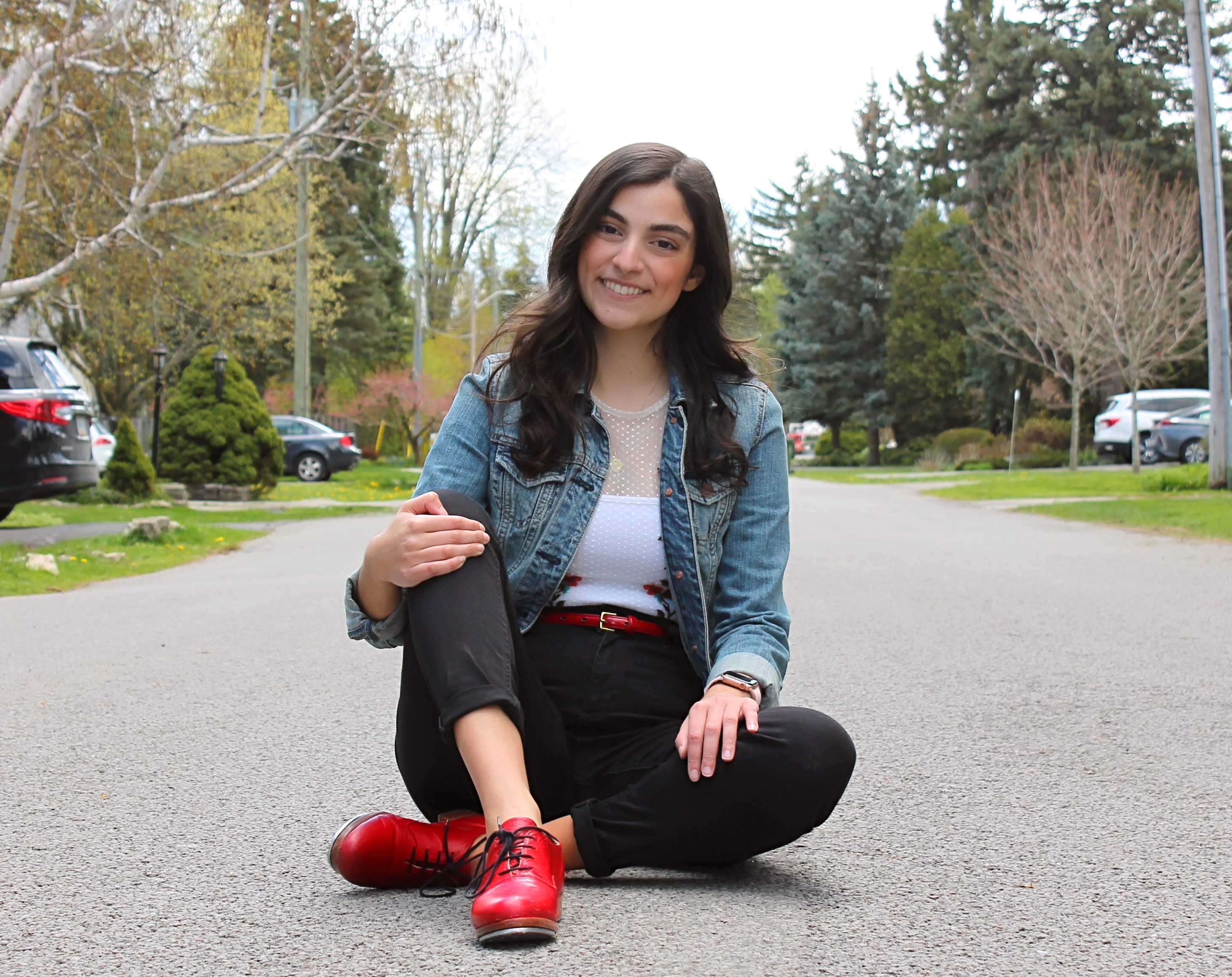 Amelia Licatalosi -
Tap, Musical Theatre & Mini Dance Teacher - CDTA Pre-Associate/Alixa Flexibility
Amelia's dance career began at the young age of 5 when she was enrolled in dance class. Since then, she has continued to train in various styles including ballet, jazz, production and theatre. Amelia's true passion lies in tap, which she has trained in at a competitive level for many years. Amelia has strong musical comprehension, having studied piano through The Royal Conservatory of Music and uses this to her advantage in her tap choreography.

By day, Amelia is a certified teacher with the Ontario College of Teachers and works as a teacher with the HWCDSB. She is a graduate of McMaster University and Brock University. Amelia also completed her Dance Additional Qualification at York University, which enables her to bring her passion for the arts to school environments.
Amelia has been teaching at Ballare Studio Dance since 2011 and joined The Dance Ability Movement (a program designed to bring dance to students of all abilities) as an instructor in 2015. Her students and choreography have been recognized at various competitions, receiving numerous awards and accolades throughout the years. In 2021, Amelia also took on the role of Social Media Director at Ballare Studio Dance, managing the social media platforms and creating all the online advertisements.
Amelia is a very patient and creative teacher and enjoys working with young children. She is continually learning and growing as a teacher, attending many workshops and training classes. In 2018, she attended Dance Attack Teacher Expo and has recently attended the CDTA teacher training program. Amelia is a CDTA Pre-Associate in Tap and has her credentials in Level Two with Alixa Flexibility. She is also a certified member with CLI studios in LA. In 2022, Amelia was awarded the title of Diamond Winner at the Hamilton Community News Readers' Choice Awards for Best Dance Instructor. Amelia is looking forward to her twelfth season at Ballare Studio Dance!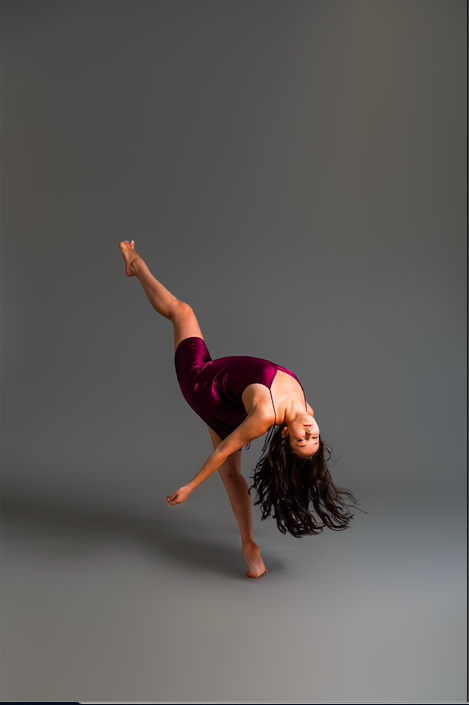 Mikayla Madronich - Contemporary, Jazz, Lyrical, Ballet, Acro, & Hip Hop - PBT/CDTA Pre-Associate
Mikayla grew up dancing in Hamilton Ontario, where she quickly discovered it was her passion. She began competing at the age of 5, which opened up so many opportunities for her as a dancer. As a teenager Mikayla had won scholarships letting her perform and take classes from Top Industry Professionals in LA, Vegas, and New York, where she danced in concept videos, a live show at the Minskoff Theater in NYC, and in Times Square. Growing up she completed all of her CDTA Ballet Exams, and trained at Zacada Circus on Aerial Silks, Aerial Hoop, and Trapeze. After graduating she continued her training as a CLI trainee, where she was directed under her mentor, Teddy Forance. Mikayla then attended Intrepid Dance Company learning from Choreographers such as Derek Piquette, and Mitchell Jackson, and graduated in 2022. Mikayla has also had the opportunity to assist the well known choreographer Mitchell Jackson. She performed on Canada's Got Talent Season 1 as a contestant with Intrepid Dance Company, she danced as an opening act for Blake Mcgraths Live Promo Tour, Back Up danced for REVE, and Local Toronto artist Nadia Stone, and danced in multiple music videos. On top of her love for performing she found a drive for Choreography, she first started choreographing competitive routines at the age of 16 and has since been awarded multiple choreography awards, and concept awards for her routines. Aside from the competitive industry Mikayla has choreographed Concept videos, Event performances, and multiple routines for a Nadia Stone virtual concert. She is Certified with "International Dance Teaching Standards", "Progressing Ballet Technique", "Acrobatic Arts", and is a "Canadian Dance Teacher Association" Pre-Associate in Ballet.
Emillee York - Ballet, Jazz, & Acro - CDTA Pre-Associate
Since 2014, Emillee has been training at Ballare Studio Dance in a variety of styles including Ballet, Pointe, Jazz, Acro, Lyrical, Contemporary, Musical Theatre, and Hip Hop, thus starting her love for dance and performing arts. It was through Ballare that she had the opportunity to take part in numerous opportunities such as performing in Times Square with Dance the World Broadway, opening for Blake McGrath, and taking part in a CLI trainee program, where she was directed under her mentor, Teddy Forance, to develop her technique to a higher degree. In addition to studio training, she attended and graduated from Glendale Secondary School's Audition Based Program of the Arts as a dance major, receiving the academic excellence award for Dance. It was through Glendale that Emillee diversified her performance experience and grew into a triple-threat, taking part in a variety of musicals including Roger and Hammerstein's Cinderella (2018) in the Ensemble, Brott Music Festival: Imagine (2019) as an Aerialist, and Into the Woods (2019) as the Baker's Wife. Emillee has completed her CDTA Ballet training exams, from Grade One to Advanced, receiving the highest grade of Honours in each.
Since becoming an assistant five years ago, Emillee diligently works to expand her skill in teaching so she can educate her students effectively, helping them achieve the same love of dance that she has. Emillee is currently a CDTA Pre-Associate in Ballet and is looking to further her experience through other certifications. From learning choreographic techniques to training in adjudication, she has formed an extensive critical and creative understanding of dance in all of its forms and looks forward to continuing to share her passion of performance with students of all ages.


Madisson Zonta - Acro & Jazz
Madisson began dancing in 2005 at the age of 2 and has since then trained in a wide variety of styles including Jazz, Ballet, Pointe, Lyrical, Contemporary, Tap, Acro, Hip Hop, and Musical Theatre. She began competing at the age of 9 and has had the opportunity to participate in International Competitions across North America, including Virginia Beach and Atlanta. She has received many overall awards and scholarships that provided her with opportunities to train under professional dancers, as well as partaking in many workshops to broaden her dance skills by being introduced to cultural styles such as African Fusion, Highland Dance, Irish Dance, Salsa and Ballroom Dancing. For many years, she was a member of the Dance Master of Canada Junior Members Program where she learnt important skills that go into running a dance competition, including planning, promoting, and adjudicating. Along with her many years of studio dance training, she also graduated from Glendale Secondary School's Audition-Based Performing Arts program as a dance major, where she was able to expose herself to many other performing arts, advancing her into a triple-threat. Here is where she was able to take part in many large-scale productions including William Shakepeare's The Tempest (2018) as an Aerialist, Roger and Hammerstein's Cinderella (2018) in the ensemble, Brott Music Festival: Imagine (2018) as an Aerialist, Into the Woods (2019) as Cinderella's Step-Sister, as well as being cast as Brooke Wyndham in Legally Blonde (2020).
Madisson's love of teaching was sparked when she began assisting 6 years ago at the age of 13. Through her teaching she hopes to share her knowledge and love of dance with younger generations, hoping to provide them with an appreciation for the art form that has played such a significant role throughout her life.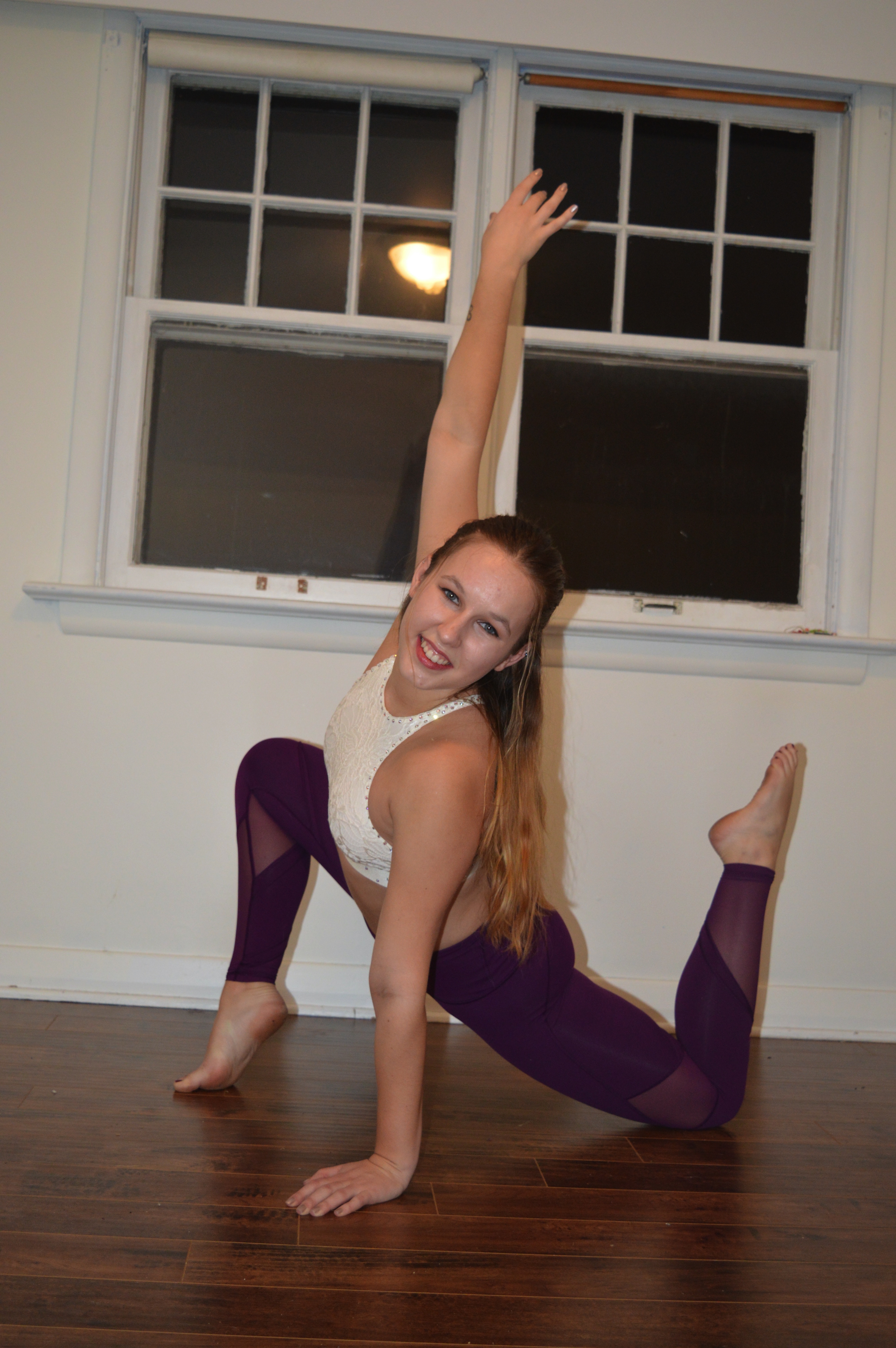 Madeline Madronich - Ballet, Jazz, Lyrical - CDTA Affiliate/Alixa Flexibility/PBT
Maddie has been dancing since she was 6 years old and competing since she was 8. She began her education at Dynamic Dancers followed by Ballare Studio Dance and has since completed ballet and jazz exams through the Canadian Dance Teachers Association (CDTA). Maddie started assisting at the age of 12 and has been teaching at multiple studios throughout southwestern Ontario for the past 6 years.
With her passion for teaching and determination she continues to expand her knowledge and build her teaching ability through a number of training courses and workshops. Attending the Toronto Teacher's Expo and completing the level one CDTA teacher training in 2018 were two of the ways Maddie has expanded her knowledge. She is certified in Acrobatic Arts level 1, Alixa Flexibility Level One, Progressing Ballet Technique, and a Pre-Assocaite member in Ballet with the CDTA.