Christine Campbell - Director/CDTA Member
Christine began dancing ballet at the age of 3 and quickly developed her love of dance. From there she began adding classes in tap and jazz. By the time she reached her teens she was fully engrossed with a full range of disciplines including modern, lyrical, hip hop, and musical theatre.
Christine has been teaching dance throughout various dance studios in Southern Ontario since 1999, and has been running her own studio since the summer of 2008.
Students she has taught over the past fifteen years have received various recognitions such as, winning competitive overalls at Starbeat, Starcatchers, I Love Dance, Broadway Dreams, Kiwanis, Rhythm, Dance Canada, Ontario Dance Challenge, Bedazzled, Inspire, Kick It Up, Terpsichore/Dance Starz and Champions. Many of her students have also won the titles Jr. & Sr. Sweetheart/Hearthrob, along with numerous special awards and scholarships.
Christine also strongly believes in the importance of being an Exam based studio, and many of her students have successfully completed their Ballet, Jazz, and Tap exams, receiving the highest achievement of an Honours grade.
Many of the Ballare dancers have had the opportunity to perform in New York City, Los Angelas, Las Vegas, on Tiny Talent Time, in a Flash Mob, and of course, be an opening act for the Blake McGrath Concert, here in Toronto, Ontario. Their next exciting opportunity, will be to perform at a Hamilton Honeybadgers game.
Christine is a member of the Canadian Dance Teachers Association in Ballet, Tap, Jazz, and Modern. She also has her AAC1 memebership with Acrobatic Arts. Christine also has her International Dance Teaching Standards, Level One, and is a proud certified member with CLI studios in LA. Always continuing to educate herself, she has attended workshops and classes in Canada and the United States. Some choreographers Christine has worked with recently are Mia Michaels, Mandy Moore, Nick Lazzarini and Kenny Wormald. Christine also enjoys choreographing numbers in major productions and has worked on "A Night of Broadway" in Mississauga, ON, Keeping Time School of Dance "The Nutcracker" in Barrie, ON, Brantford Collegiate Institute's production of "Oklahoma", and Ballare Studio Dances recent productions of "Annie Jr.", "Fame Jr.", Ballare on Broadway", and "Disney's Cinderella Kids".
Christine is currently a member of the Professional Adjudicator's Alliance and A.C.E. , and continues her love of dance judging competitions.






Dani Grahn - Acro/Tumbling

Dani comes from a strict gymnastics background. She trained with Romanian Olympic medallists Nick Moscu and Cristina Bontas. At the age of 12, Dani switched to dance. She soon flourished as a strong dancer, competing in Acro, Jazz, Lyrical, Ballet, Pointe, Hip Hop, and Musical Theatre.
She has been teaching for close to 20 years, priding herself on proper technique, progressions, stretching and muscle conditioning. She has taught numerous workshops in the Hamilton and Niagara areas and is well known for her Tumbling training and smooth, inventive choreography.
Dani wants all of her students to build confidence and believe in themselves. She can't wait to work with the dancers of Ballare!
Stacey Laity - Hip Hop/Tap
Stacey is a renowned teacher, choreographer and dancer. She has instructed dance for the past 14 years as well as previously being co-owner of a dance studio for 9 years.
She has accomplished several achievements in her competitive career such as winning several scholarships, many choreography award and entertainment awards. Stacey has instructed workshops with children of all ages and skills and has danced with local artists from Toronto; as well as learning from great choreographers from all around such as Toronto and LA. Stacey has also judged competitions helping children grow as dancers and has choreographed and instructed workshops for dance studios in many regions such as Hamilton, Caledonia, London and Stoney Creek.
Stacey's passion and creativity for dance has inspired both recreational and competitive students to strive to be the best dancers they can be. She continues to learn and is very excited to be a part of our team here at Ballare Studio Dance.
Amelia Licatalosi
Tap & Mini Dance Teacher - CDTA Affiliate
Amelia's dance career began at the young age of 5 when she was enrolled in dance classes. From then on she has continued to train in various styles including ballet, tap, jazz, and production/theatre. Amelia has a passion for tap and has trained in this style at a competitive level for many years. She has a strong musical comprehension, having studied piano through The Royal Conservatory of Music. Amelia has always loved children and is studying to become a school teacher. She is currently studying at McMaster University and has recently been hired by the HWCDSB to teach summer language classes. Amelia has been teaching at Ballare Studio Dance since 2011 and joined The Dance Ability Movement as an instructor in 2015. Her choreography and students have been recognized at many competitions, winning numerous awards throughout the years. She is a very patient and creative teacher and enjoys working with young children. She is continually learning and developing her dance education through workshops and experiences and shares her passion with her students. In 2018, she attended Dance Attack Teacher Expo and has recently attended the CDTA teacher training program. Amelia is a CDTA affiliate and is currently working on her teaching credentials with the Canadian Dance Teachers Association teacher training course for tap. She is also a certified member with CLI studios in LA. Amelia is looking forward to teaching for her ninth season at Ballare Studio Dance!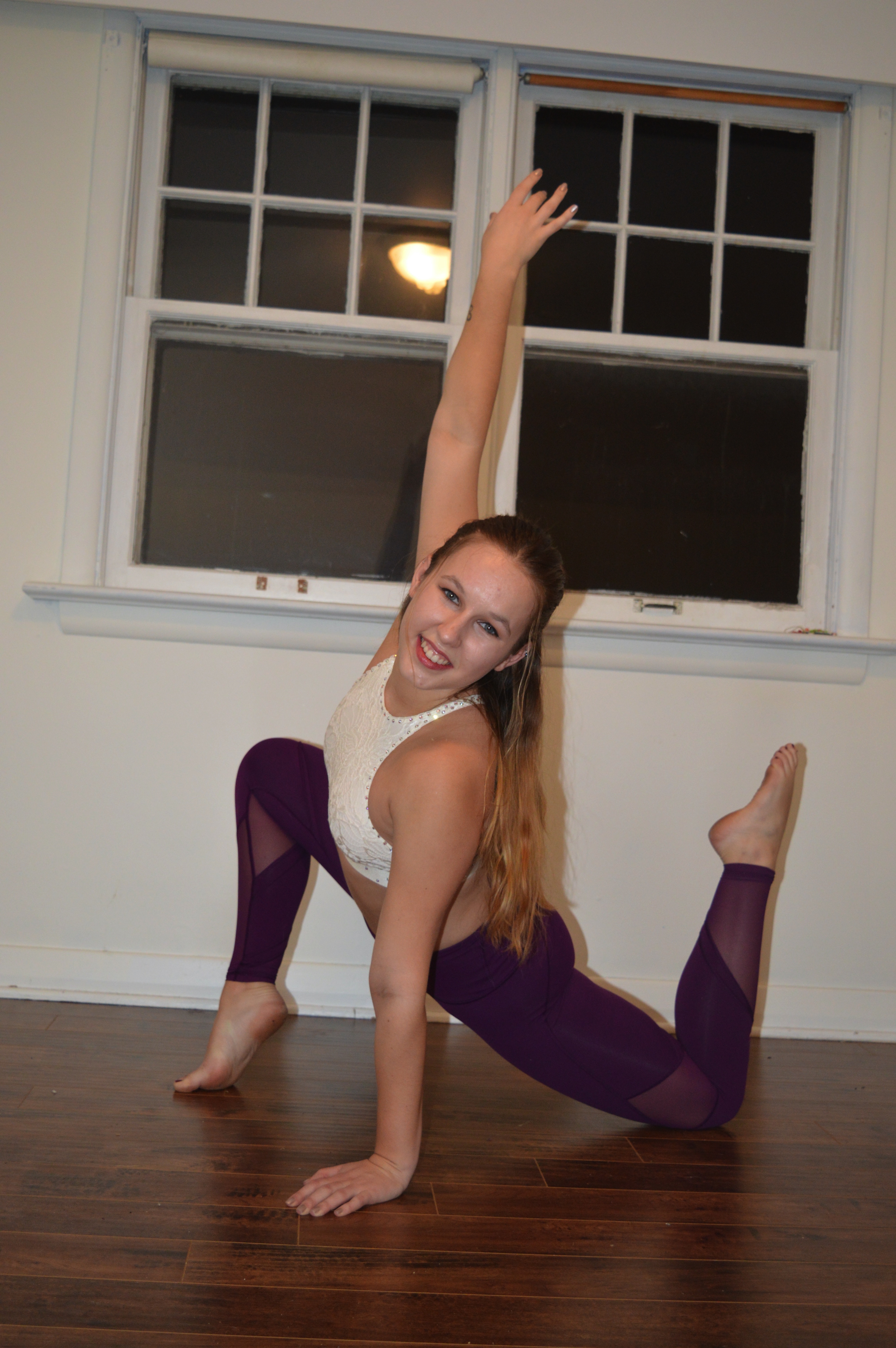 Madeline Madronich - Dance Teacher
Maddie has been dancing since she was 6 years old and competing since she was 8. She began her education at Dynamic Dancers followed by Ballare Studio Dance and has since completed ballet and jazz exams through the Canadian Dance Teachers Association (CDTA). Maddie started assisting at the age of 12 and has been teaching at multiple studios throughout southwestern Ontario for the past 6 years.
With her passion for teaching and determination she continues to expand her knowledge and build her teaching ability through a number of training courses and workshops. Attending the Toronto Teacher's Expo and completing the level one CDTA teacher training in 2018 were two of the ways Maddie has expanded her knowledge. She is certified in Acrobatic Arts level 1 and is currently pursuing her associates membership in Ballet with the CDTA.
Janette Lindley - Ballet
Alyssa Nedich - Contemporary & Musical Theatre